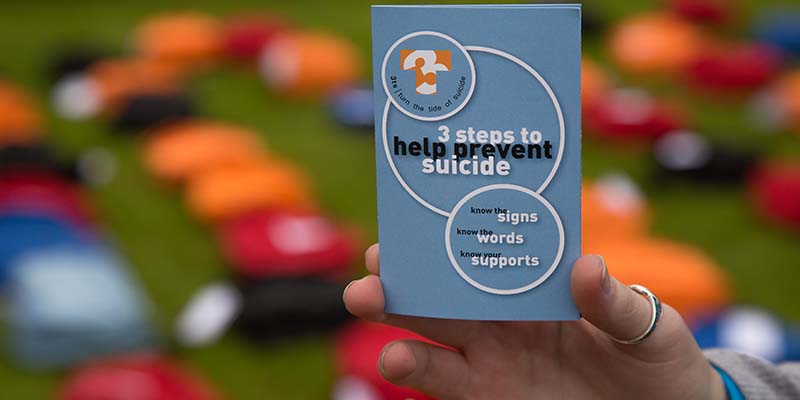 3Steps to help prevent suicide
Day-to-day life can be difficult, bringing challenges to our mental health & wellbeing.   Our 3Ts 3Steps to Mental Health toolkit is a simple aid to help us mind our mental health and encourage us to look out for others who are struggling or who may be suicidal. 3Steps suggests ways to approach the topic if you're concerned for someone and how to access crisis and specialist supports.
What are the 3STEPS?
✅Know the Signs
✅Know the Words
✅Know your Supports
Our 3Steps wallet card is a handy pocket guide with key information on recognising the signs of mental illness or potential suicide. With simple tips on the right words to use with someone in crisis the supports available. 3Steps are the first step in understanding that when someone is suicidal, even if it is you, there are people who want to help. There are organisations available who want to and know how to give you the help you need. DM us on social media or email us on info@3ts.ie with your postal address and we'll send you out a 3Steps Wallet Card.