Understanding Depression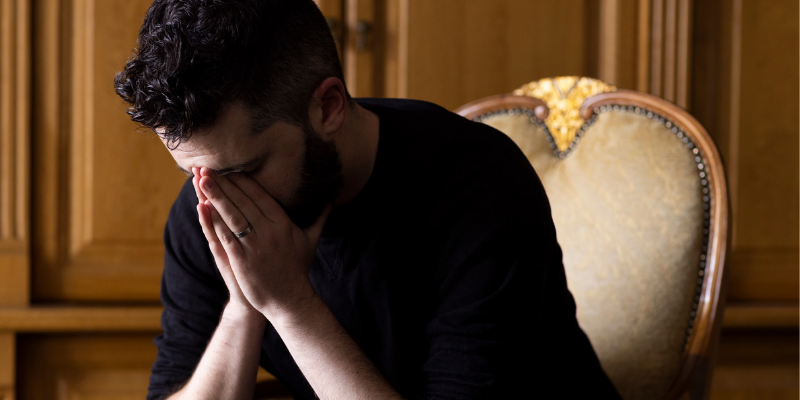 Depression is a very common mental health condition that can range from mild to severe and can happen to anyone, regardless of age, gender or background.
It can affect thinking, energy levels, feelings and behaviour and can impact on everyday life, on relationships, family and worklife. At its mildest, depression may feel like a lack of energy or a prolonged low mood. But at its most severe, it can be life-threatening and can lead to suicidal thoughts and behaviours.
Feeling down or feeling depressed?
Feeling down or sad is a part of life and we all feel like this sometimes. Often having a good cry and speaking with a friend or family member is all we need. However, if you feel increasingly low or overwhelmed and it's impacting on everyday life, it could be depression.
Whether you're feeling depressed or are concerned for another person, we outline what to look out for and what steps to take to get the help needed.
Signs & Symptoms of Depression
Depression can feel different for each of us, but there are some common signs & symptoms to look out for. The more symptoms and the longer they continue, the more likely it is to be depression. So, the sooner we spot these signs, the quicker we can go about getting help & relief. Look out for:
Low or sad mood, feeling anxious
Lack of energy, feeling tired or fatigued
Loss of interest in daily activities, hobbies, social or family life
Changes in sleep patterns
Feeling irritable or restless
Feeling worthless or excessively guilty
Poor concentration
Physical aches and pains that have no obvious cause or basis
If you've been experiencing some of these symptoms for a few weeks or longer, we recommend you speak to your GP or mental health professional. They can provide a diagnosis, outline the various treatment options available, and help you decide on the best therapy for you. But there are steps you can take to manage low mood and depression and we explore these further below.
Feeling life is not worth living? Are you having thoughts of suicide?
If you're having thoughts of suicide, it's really important to tell someone. You don't have to suffer alone as there are many people and organisations who want to help and who can help you recover from this
If you are in need of urgent assistance:
In the event of an emergency, if you feel in suicidal crisis or have injured yourself, visit your A&E Dept, or call 999 or 112.
Talk to your GP to get a diagnosis and find a therapy that suits you.
Contact a speciaist depression support service such as Aware. Services include helpline & email support, self-care & peer support groups (face-to-face, phone-in & Zoom).

Aware Freephone 1800 80 48 48
Email: supportmail@aware.ie

Contact a crisis helpline such as

Samaritans 24/7 on Freephone 116123
Pieta 24/7 1800 247 247

Text 50808 for free 24/7 Crisis Text Support
Click here for a comprehensive list of specialist support service

Access Support Services
We should never be afraid to ask for the help that we deserve.  Keep helpline numbers handy. If you're very low, consider attending a support group. Aware is Ireland's leading depression support organisation providing support groups both in person and online. See www.aware.ie
Talking through concerns with someone who understands can be very reassuring and can help in learning new coping skills. It's good to know you're not alone and that other people have felt the same as you do but have got through it.
Some key support services for depression are below and a full list of Specialist Support services can be accessed here [hyperlink].