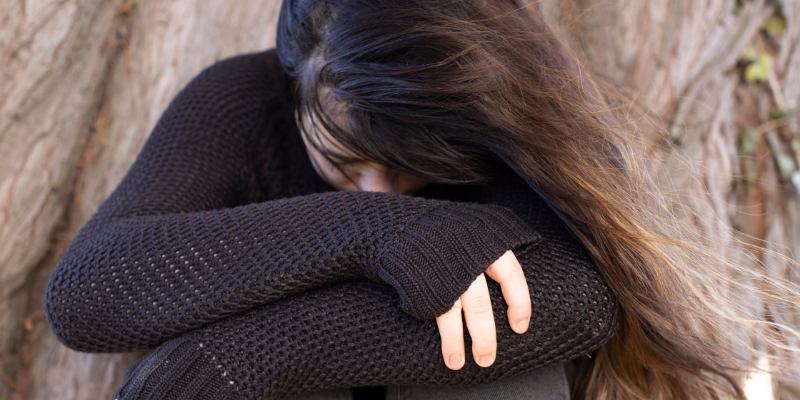 Self Harm or Self Injury occurs when a person deliberately inflicts physical harm on themselves. Cutting, burning, biting, punching objects or oneself, pulling out hair or skin, severely scratching skin or poisoning are just some forms of self harm. It's most often used to cope with pain in the person's life and can be a temporary activity, a reaction to a particular stress. But it can also be prolonged, becoming a compulsion over an extended period of time.
Why do people Self-Harm?
Self harm is not necessarily a suicide attempt and engaging in self-harm does not automatically mean that the person wishes to die. Many people who self-harm also have suicidal thoughts, but most feel there is a difference between suicidal acts and acts of self-harm e.g.

"I didn't want to kill myself, I just needed to get rid of terrible feelings"
For some people, self-harm is part of their everyday life. It may involve a lot of ritual. Some may feel addicted to this behaviour. For others, it's very occasional, done only when under particular stress.
Everyone's experience is unique. And although there are many reasons why people choose to self-harm, often it is used to manage moods or feelings, to fit in with negative beliefs or thoughts. The person self-harms as a way to cope with the pain or strong feelings associated with negative experiences or situations. They have the urge to hurt themselves as a way of controlling this feeling of pain.

There can be all sorts of reasons that lead a person to self-harm. It could be financial, relationship, sexual identity or family problems, bereavement or reaction to another traumatic event, school or peer groups. It may be a reaction to bullying, abuse, serious illness or disability or anything that affects self-esteem. It can start in early adolescence when emotions are heightened, but it can also start later in life. It can be related to depression, low self-esteem or self-hatred and is often associated with a sense of guilt or a tendency to isolate oneself from others.

Although it's a very private, often secretive behaviour, it can also be a means to communicate. In our Self Help Guide to Self-Harm, we explore this in more details but some common reasons for self-harming are to:

Manage or escape from difficult or hidden feelings
Relieve pent up tensions, pressure or anger
Feel something
Feel in control

Bring an immediate but temporary sense of relief



Punish yourself because you feel bad, worthless, guilty or to punish others
Cope with others expectations
To prevent suicidal impulses
To feel part of a group or have an identity
Communicate a need for support and let others know how bad things are
Need Help? For yourself or for another person?
Self harm is more common than you might think and there are steps to take to manage self-harm, to learn distractions and alternative coping methods. Follow the links below to Get Help if you're self-harming, to Give Help if you are concerned for someone else or to access supports.
3Ts Video Library
Our 3Ts video library contains a series of short videos which aim to provide practical help on a broad range of mental health issues, from stress and anxiety to self-harm, depression and more. We've handpicked a small selection that are particularly relevant for if you self harm yourself or are concerned for someone else. The videos aim to help understand and demystify self-harm. Understanding is the first step. Check out other titles in our 3Ts Video Library here.
A PSYCHOTHERAPIST EXPLAINS



Access Support Services
We should never be afraid to ask for the help that we deserve.  Reach out to someone you trust or consider calling a helpline if you feel in crisis Talking through concerns with someone who understands can be very reassuring and can help in learning new coping skills. It's good to know you're not alone and that other people have felt the same as you do but have got through it.
Some key support services for self-harm are below and a full list of Specialist Support services can be accessed here.
If you're in need of urgent assistance
In an emergency, or for injuries that need medical attention, please visit your local A&E or call 999 or 112.
Call a helpline:

Samaritans 24/7 on Freephone 116123
Pieta 24/7 1800 247 247

Text 50808 for free 24/7 Crisis Text Support
Click here for a list of specialist support services
Talk to your GP to find a therapy that suits you.