If you are in need of urgent assistance:
Call a helpline:

Samaritans 24/7 on Freephone 116123
Pieta 24/7 1800 247 247

Contact Text About It: Text HELLO to 50808 for free 24/7 Crisis Text Support
In the event of an emergency, call 999 or 112
Talk to your GP to find a therapy that suits you.
Visit our comprehensive list of crisis helplines and specialist support services here.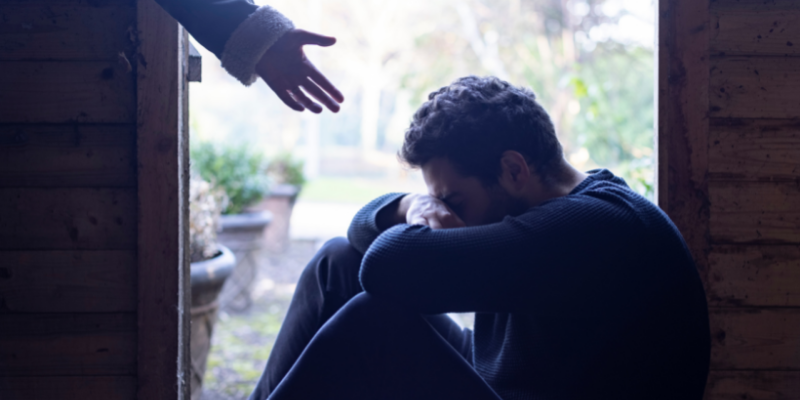 We all understand the meaning of the word suicide but we may not recognise that someone is feeling suicidal until it's too late. Learning to recognise signs in ourselves or in others and knowing what steps to take to get help is key to helping prevent a suicide death.
We hear the terms suicidal behaviour and suicidal ideation but what do they mean? Someone with suicidal ideation is having thoughts of suicide. They want to take their own life and they may have a clear plan to do so. Suicidal behaviour is any intentional action by a person that could result in a suicide death.
But everyone is different and has their own story. Many suicide deaths are planned, whilst others are carried out on impulse. However, there are some common signs that someone may be suicidal or at risk. Here we learn to recognise these signs and understand what steps to take next to get the help needed.
Know the Signs: common signs someone may be Suicidal
The following signs indicate suicidal thoughts or that a suicide plan is taking shape and urgent steps are needed to prevent a suicide death.
Talking about Suicide or wanting to die - " I wish I was dead" or "I can't see any way out"'.
Speaking of being a burden to others - "Everyone would be better off without me".

Withdrawing from others, wanting to be left alone.



Preoccupation with death, dying or violence.
Loss of interest in people and things that would usually be of interest.

Visiting or calling people to say goodbye.
Giving away belongings, such as prized possessions.
Making arrangements; tying up loose ends or getting affairs in order for no apparent reason.
Appearing suddenly happier, calmer – sometimes a sign the person has made the decision to take their own life and is feeling relief.
Obtaining the means or taking steps to find means to kill oneself e.g. stockpiling meds, buying rope or poisons.
Additional Warning Signs

Not everyone who feels suicidal has a mental health condition and not everyone with a mental illness feels suicidal. But some mental health conditions can contribute to suicidal thoughts and behaviours. So learn to recognise the following warning signs:
Depression is a major risk factor for suicide. Learn to recognise the symptoms of clinical depression here.
Displaying feelings of hopelessness, of being trapped in a situation or feeling there's no reason to live.
Engaging in reckless behaviour such as dangerous driving, excessive drug or alcohol use.
Changes in sleeping patterns - sleeping too much or too little.
Displaying extreme mood swings.
Being very anxious or agitated, particularly in combination with some of the signs above.
It's important to always take seriously any talk or signs of suicide.