SafeTALK
SafeTALK or "Suicide Alertness for Everyone" is an internationally recognised half day training programme which increases suicide alertness, preparing participants to identify those at risk of suicide and how to connect them with suicide first aid resources and specialist supports.
As an accredited safeTALK training provider, 3TS has provided this service to businesses, sports clubs, community organisations, other NGOs such as the Simon Community and third level colleges. 3Ts is approved by the National Office for Suicide Prevention to deliver safeTALK
Since 2014, 3Ts has delivered safeTALK training to almost 400 people annually. Those who benefit from this specialised suicide alertness training have been able to put their training into action in their homes and workplaces, sports clubs and wider communities.
3TS provides this training free of charge, with fundraising activities covering the larger cost of the initiative.
For further information on organising a safeTALK for your organisation, please email info@3ts.ie.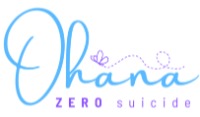 Ohana Zero Suicide Training
3Ts is proud to support Ohana Zero Suicide Training, an online training programme that can help you to gain the skills to save a life. The training, which takes just 20 minutes or so, focuses on breaking stigma and encouraging open conversations.
Ohana Zero Suicide training will provide you with the tools to enable you to:
Identify the signs that someone may be suicidal.
Employ the correct language in asking the appropriate questions.
Direct that person to the appropriate help.
Participants learn to 'Show you Care, Ask the Question, Make the Call'. These simple steps can help save lives.
For further information on Ohana.ie click here