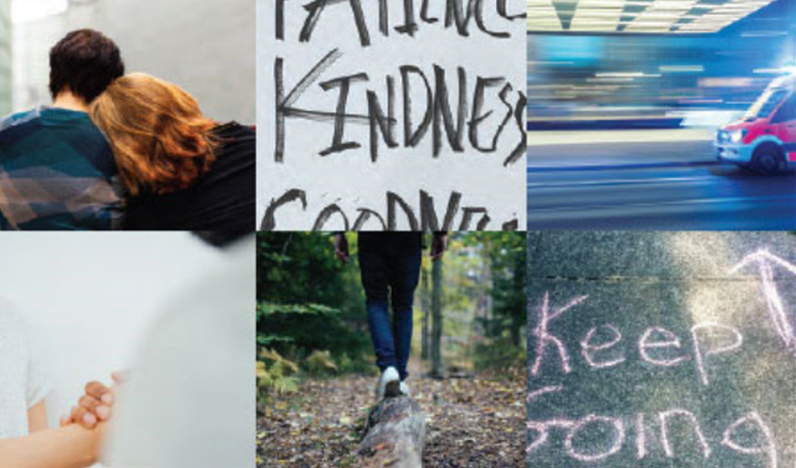 3TS Call for a 24/7 Suicide Prevention & Self Harm Crisis Centre
In Ireland, for someone in suicidal crisis or who self-harms, the quickest pathway to professional help is through A&E. And yet, a busy emergency department is not the ideal environment for someone who is at their most vulnerable. There needs to be an alternative. Research supports the need for a dedicated 24/7 Suicide Prevention & Self Harm Crisis Unit that runs alongside every A&E unit in Ireland.
3Ts would love to see a service in place that is:
Dedicated to Suicide Prevention & Self Harm Crises
Available to anyone who feels in immediate danger of suicide or self-harm
Equipped to provide the required psychiatric / psychological assistance to 'help them in that instant'
Equipped to provide medical help if required via qualified medical staff .
Connected to further supports, linking up and co-ordinating with designated suicide prevention services - state, private and voluntary to provide care in the short to long term as required.
Supported by a 24/7 Helpline
Major research recommends 24/7 mental health crisis centres
My Voice Matters: Report on a National Consultation with Mental Health Service Users - O Feich, Padraig and Mitchell, Kate and Perez, Sergio and McDaid, Shari (2019): This major national study carried out by Mental Health Reform identified the need for specialist 24/7 crisis services to eliminate the requirement to present at busy Emergency Departments when distressed or suicidal.

For more information or to read the report executive summary, click

here

.
Accessing Help for Self Harm & Suicidal Behaviour in the Emergency Department - Doyle, Louise and Keogh, Brian and Morris, Noreen and Higgins, Agnes and Downes, Carmel (2020): Our own 3TS funded research conducted by TCD also supports this call. Phase 1 of this qualitative study 'Accessing Help for Self-Harm and Suicidal Behaviour in the Emergency Department' was based solely on the experience of service users. The report recommended that a 24/7 crisis mental health support service is required. This would allow those who present in mental health crisis to be assessed and treated by mental health professionals in a mental health specific setting. Phase 2 of this study will look at the experience of carers and family members of those attending A&E for suicidal behaviours & self harm. To learn more about Phase 1 & 2 or to download the full report for Phase 1, see here.
Click to learn more about other 3Ts Campaigns or find out more about our Advocacy work.