Suicide Bereavement Support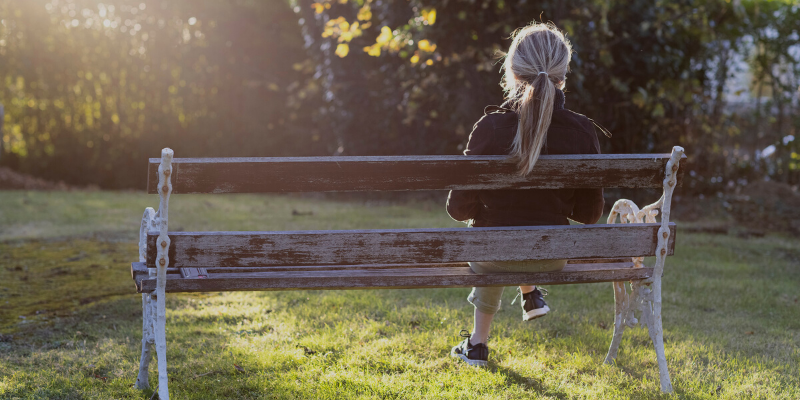 Suicide has a devastating effect on families, friends and the wider community. You may be reading this following a tragedy in your own life and may not know where to turn for support to help you through this heartbreaking time. Or you may wish to support someone who's been recently bereaved by suicide. Here you will find practical information on managing suicide grief and accessing supports to help guide you through the grief.
Suicide grief will always remain, but good suicide bereavement support can help you find a way to live with your grief.
Bereavement by suicide is devastating, but there are people and organisations who would like to support you through this hardest of times. It's ok to reach out for help when you need it. Other people have had similar experiences and with help they've learned to live with their grief. It's not easy but it's worthwhile.
Nowadays specialised help and support is available and is easily accessible with thanks to a number of excellent voluntary groups and organisations such as HUGG (Healing Untold Grief Groups).
Groups and voluntary organisations provide bereavement support, both at local level and nationally. In our Get Help Section below, we have spotlighted some organisations who provide these services and we also have a more comprehensive listing of local support services in all regions. Fortunately, since the pandemic organisations also provide supports online, making groups and other supports accessible no matter where in the country you are.
Irish Hospice Foundation provide a wide range of information and supports for both adults and children experiencing grief. The Bereavement & Loss hub on their website is a great resource. See here.
Specialist Bereavement Support Services that can help you
Although the primary focus of this page is bereavement by suicide, we brought together a list of services that are also helpful to parents or others grieving the death of a child or other loved one.
Local & National Bereavement support organisations
PDF | 130KB
Recommended Reading
Here we've listed two recommended publications together with a comprehensive list of local and national bereavement support organisations in Ireland. We to keep our listings up to date but please let us know if you find any contact details have been updated.
Our Self Help Guide for Bereavement is a useful resource if you are grieving a recent death, whether by suicide or through any other causes. See link below.
Self Help Guide for Bereavement
PDF | 1.52MB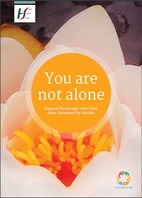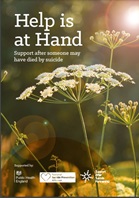 You are not Alone
PDF | 1.66MB
You are not alone
A useful guide with practical information & resources together with lists of organisations in Ireland providing help & support. It is suitable for anyone who has been bereaved by suicide or who would like to help someone recently bereaved.  The booklet is not intended to be read cover to cover, just the sections that are relevant to you. It focuses on five key areas:
Taking care of the practical matters
What you may be feeling
Your connection with the person who has died
Getting through and creating a new future
Help and support
Help is at Hand
PDF | 2.46MB
Help is at Hand
Another useful resource for people affected by suicide, providing both emotional & practical support. This is a UK publication which was used extensively as a reference for the "You are not alone" guide. It was written in collaboration with people bereaved by suicide and uses their experiences to help inform the resource. The various sections focus on feelings and practicalities, both in the immediate aftermath and beyond. Suitable for people bereaved by suicide and for those who wish to help someone recently bereaved. As it is a UK publication, so some listings apply to UK only. However, the contents have a universal relevance.