3Ts Origami Wellness Initiative @ NUIM
24/04/2023 - 13:30 - 15:00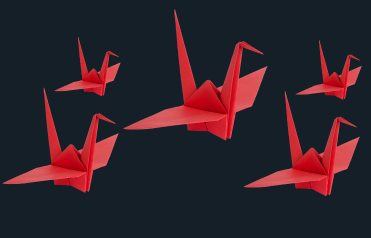 3Ts New 3rd Level Origami Wellness Initiative Launches with NUI Maynooth Students Union
We are delighted to announce details of our new Origami Wellness initiative which we launch with NUI Maynooth Students Union on Monday 24th April in the John Hume Lecture Hall, Maynooth University.
Taking place during the College's Diversity Fortnight, we'll be bringing students together for an Origami workshop to learn some origami skills and to encourage focus and mindfulness amongst the college community.
This mindfulness activity will be a complementary activity to our well established Share the Load awareness campaign which is hosted in 3rd Level Colleges and Universities throughout Ireland. We're excited about bringing this unique wellness initiative to other colleges over the course of the year.
Monday's workshop will be delivered by Galway based Origami Master Tom Cuffe. Keep an eye here and on our social media for more news and pics!